This post contains affiliate links.
You'll see pictures of the boys in their shirts at the party, but I did want to share a preview of their shirts.
I found Owen's on clearance at Crazy 8.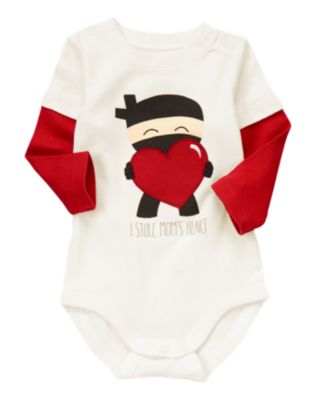 Ninja Double Sleeve Bodysuit – $5.99
Retail Price: $12.95
You Save: $6.96
I looked everywhere for a cute ninja shirt for Charlie. I found one on Etsy that was perfect. It was a size 3T ninja shirt! For $9.99 plus $3.00 s/h it's totally worth it. The shirt is a Garanimals shirt, soft fabric, and the fabric and stitching outline is adorable. Check out Lil Ladybug Creations, she has shirts for just about everything and will custom design them!
I love having themed outfits for themed parties! I'm in love with both the shirts and they were both a great buy! Sure, I could've made Charlie's myself, but this was so much easier and for the price- totally worth it!