This post is sponsored by Sivan Social. All comments and opinions are my own.
With summer coming to an end and many children returning to school in the coming weeks, it is vital to get your children back into their school bedtime routine. Over the past few months, the children may have stayed up later and slept until whenever they felt like waking up, but that cannot continue during the school year. Even if they have not followed the school bedtime routine in quite some time, there are four simple steps to take to get everyone back into the same pattern.
Move Bedtime Up by 30 Minutes Each Day
Instead of attempting to make a drastic change in one day, work on moving your children's bedtime up by 30 minutes per day. If they would typically go to sleep at 11 PM during the summer months (no judgment here), move the bedtime to 10:30 PM the first night, 10 PM the second night, and so forth until you reach the ideal bedtime.
If you take this approach, you are still giving your children the chance to enjoy staying up a bit later than their usual bedtime, but you are gradually helping them get back into a healthy routine that is perfect for them.
Start Waking the Children Up 20 Minutes Earlier Each Day
If you have your children going to bed a bit earlier each night but continue to let them sleep in until they feel like getting out of bed, you will have a tough time getting them to fall asleep at night.
As you start to put them to bed a bit earlier, begin waking them up at least 20 minutes earlier each day, too. Your children may have gotten used to sleeping until 10 or 11 AM, but they will need to get up much earlier for school (even if you're doing virtual learning from home). It helps to make a gradual change to give the children time to adjust to the new routine.
Limit the Use of Electronics After Dinner
Try to limit the use of electronic devices after having dinner with the children. If your kids are spending time on the television, gaming consoles, tablets, or computers, they might feel more alert and awake at night instead of tired and ready for bed. The light from these screens is known to trick the brain into thinking it is an excellent time to stay awake, but it is not. While you can still let your children use electronics, be wary of how much time they spend on the devices.
Have the Kids Take Baths or Showers Before Bed
Get your children to unwind and relax by taking a shower an hour before bed. You can even let them take calming baths if it helps with getting them ready to go to sleep.
Since the boys were babies, one of our bedtime routines is a bubble bath! We love Baby Magic Calming Baby Bath. Baby Magic is dermatologist recommended for baby's delicate skin, but it's not just for babies! Baby Magic has been loved by protective parents for over 65 years for its wholesome ingredients that nourish the skin. Baby Magic is free of parabens, phthalates, sulfates & dyes.
Even at 6 and 9, the boys fight washing their hair. The tear-free formula in the Baby Magic Gentle Hair & Body Wash has definitely helped. We follow shower or bathtime with some Baby Magic Calming Lotion for a sweet comforting routine before bed.
Check out Baby Magic Products on Amazon
You can grab this printable coupon for $1 off any Baby Magic product. Select households will receive an additional $1 off Baby Magic coupon from Valpak, so make sure you open your Valpak envelope to see if you received one.
Enter the
Savings.com's #LoveWithBabyMagic giveaway
for a chance to win a $100 Visa e-gift card from Baby Magic!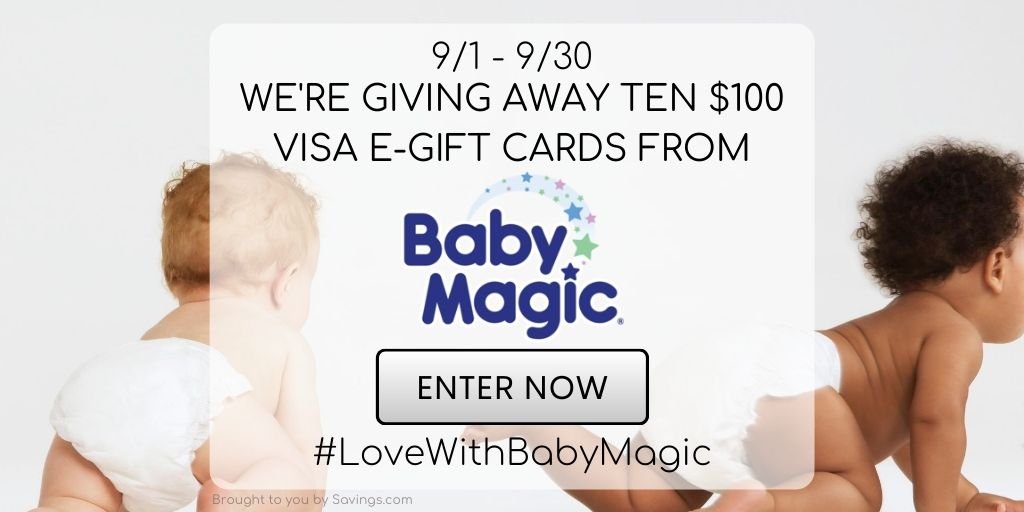 When you want to get your children back into a back-to-school bedtime routine, these are the steps to follow. It is all about making a gradual switch that is easier for the kids to adjust to rather than expecting them to adapt to an immediate, drastic change. If you can follow these steps, you will have your children back into their bedtime routine for school in no time.